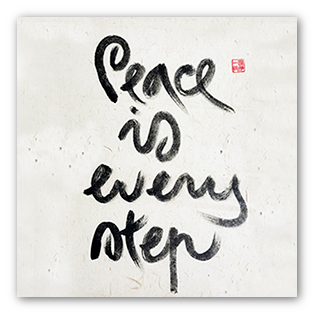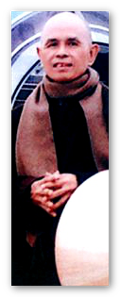 We are a lay community in which members support one another's personal and spiritual unfolding while exploring Buddhism in the tradition of the Vietnamese Zen Master, Thich Nhat Hanh. We remain open to truths from all other sources.
We come together to meditate, share insights, ask questions and find a peaceful refuge without fear of judgment or rejection.
Our community aspires to live the way of mindfulness, which leads to an awakened life of joy and compassion for ourselves and all beings. Our practice is to maintain mindfulness of body, feelings, mind and the world by looking deeply and bringing our awareness to the present moment, from sitting meditation to washing the dishes.
We welcome you to our community.

2020-9-10: During the Covid-19 pandemic, we practice via Zoom every Sunday 10am-noon, please join us at https://us02web.zoom.us/j/694261719 (Password: 532725)

Plum Village
The Mindfulness Bell
Deer Park Monastery
Thich Nhat Hanh Foundation
Parallax Press
Thich Hang Dat